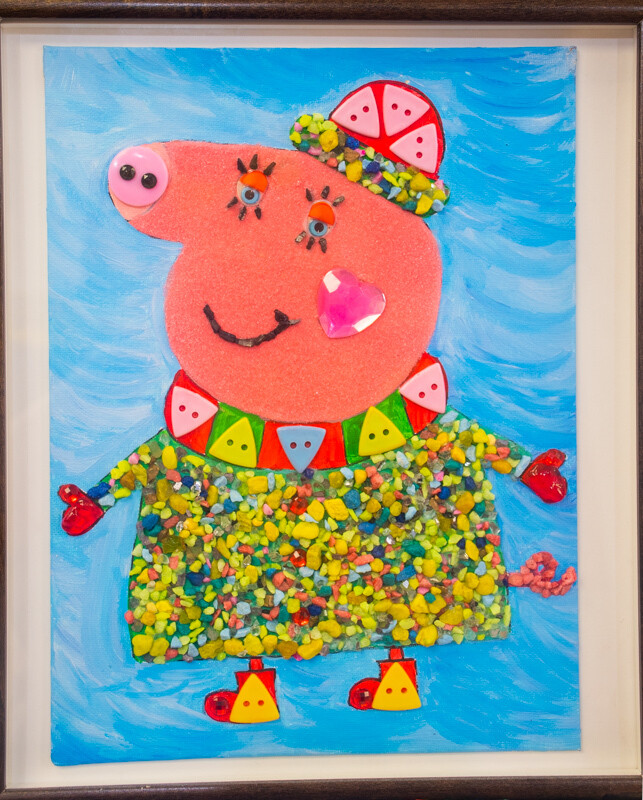 DIY Mosaic Wall Art Painting with crystal. "Peppa Pig" - sparkling mosaic, painting for the fun time kids and adult together
SKU 00105
Product Details
Looking for DIY wall art idea? This project can be made with the younger age group kids together. You can make this beautiful mixed media acrylic painting and mosaic yourself or with your 3-4 years old child. The older group of kids can make more complicated design for your art work. Very simple and attractive looking wall art painting and mosaic for this time of stay at home requirements.
Adults, teenagers and even kids will love making this cute Peppa pig. It is a very attractive looking and fun project to try. Hand it in a sunlight and all the crystal will make your cute Peppa Pig sparkle. Will keep your mood great for a long time. You will be proud with your result and can decorate room with the masterpiece which was finished with your own hands.
Size is 9" x 12" inches.

Everything included except the frame:
Pre-traced canvas board
Acrylic paints
Hand picked crystals, seashells, sea glass, multi colored natural stones, fancy buttons, decorative pink sand.
Brushes (small and medium)
Plastic Apron
Glue
Video and online instructions how to do it.
At the end you will spend a quality time and create an awesome artwork.
You can pick it up at our Brooklyn store (curbside for the duration of the pandemic) or we can ship it to you.
Save this product for later
Open for virtual events and online orders