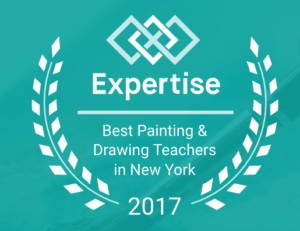 THANK YOU ELLA FOR A WONDERFUL TIME. TAMMY AND SHAINY
Brenda Rochlitz
23:56 16 Oct 19
I've taken my summer program group here the past two summers, and each time was wonderful! Alla creates a positive and fun experience. She is patient with the children and gives helpful tips while

they are painting. There is a large variety of canvases to choose from, the children were so excited to see some of their favorite characters! We are looking forward to visiting again!

read more
Nancy O'Dea
11:21 21 Aug 19
My girls really enjoyed painting here. Alla was very patient and very nice with my kids. I definitely want to come back again!
Catalina Mercado
15:33 18 Aug 19
My Daughter and I had a blast today at the Art Fun Studio. Alla really helped us out a lot. She made sure my daughter had a great time. I Highly recommend the Art Fun Studio.
Michael McEvoy
02:52 27 Jun 19
We booked our daughter's 6th birthday party and had an amazing time. The facility accommodated all of our little guests and parents. Alla was a great host. She takes care of every single detail from

canvas/ ceramic prep, decoration, food and drinks, music, and PROFESSIONAL PHOTOS! Very impressive. Our guests were very pleased! Highly recommended!

read more
Justin Moorman
01:18 31 May 19
We celebrated our daughter's 10th birthday here recently and it was fabulous. Everyone had a good time and Alla was very accommodating. Alla provided everything and she even takes good quality photos

of the event. The only thing that you must provide on your own is the cake, but that is nothing compared to what Alla provides.

read more
Sacha Parchment
13:21 24 Apr 19
I had my son's 5th birthday party here and it turned out great! All of the kids got to chose between either a small canvas or a ceramic figure. Kids had a blast painting followed by pizza and juice.

Prices are reasonable. Alla the owner is wonderful and very friendly. Would definitely have a party here again

read more
Danielle Caffarilla
23:12 15 Mar 19
Great place for small parties. Held my daughter's 5th Party here and they had a blast. A no fuss, no worries type of party. Will definitely recommend hosting parties here for young children!
Great Party!I'm really happy with the party and experience. The kids came, painted, and enjoyed pizza and cake. The kids were really into the painting. Parents also participated. Facility was

neat and clean. I would recommend to friends and family.

read more
Damien Webster
21:07 20 Feb 19
Alla was extremely nice and pleasant. She encourages your art work and gives you positive direction to complete your master piece/artwork. I would recommend anyone all ages to go to Art Fun Studio.

My kids are already talking about going back. We may become regulars.

read more
Helena McCalla
04:32 31 Dec 18
I had a great time. I went with my family and friends. Alla was amazing. She was very helpful and she tried her best to accommodate us. Our group had kids from all ages from 2, 8, 10, 12, 15 and we

all had fun.

read more
genesis alcantara
01:31 31 Dec 18
Went with a group of coworkers for a get together that would be a little different.We were not disappointed. Alla was wonderful! From my first phone conversation to our finished works of art , she

made the whole experience memorable. We will definitely do this again and I would recommend that any group go here for a paint n sip experience.

read more
Kathleen Carioti
11:19 29 Oct 18
I highly recommend Art Fun Studio for class trips! I'm a third grade teacher and my class loved this trip. Alla was amazing with my students. They had a blast and created beautiful art pieces.

Perfect place for a class trip in Brooklyn.

read more
Melissa Ramos
13:43 10 Oct 18
When I read the reviews I saw it said the Ms.Alla was nice I didn't expect to meet one of the most sweetest woman ever. Such a wonderful instructor and so positive never kept a moment dull. She

made stick figure artists confidently create such a wonderful landscape. Mr Eugene was delightful. The inside was filled with beautiful art work and positive vibes. Such a marvelous experience. All of my guests enjoyed themselves and loved the great customer service Alla and Eugine gave. I will go back hands down. Thank you guys!

read more
Kimberly Venegas
19:51 07 Oct 18
Just had my son's 3rd birthday party here and it was an awesome time! Surprisingly even a bunch of active 3 and 4 year olds were really engaged in the artistic process to the very end. Alla

masterfully led the entire experience and everything ran smoothly and well organized, as well as really fun even for adults. Alla and her assistant took beautiful photos throughout and it was a huge bonus to have that as part of the package. Everyone still tells me how good of a time they had. Highly recommend!

read more
Natasha M.
14:38 03 Oct 18
Alla and her team made my daughter's 6th birthday celebration truly a dream come true! We had such a blast (the children AND adults)! They wouldnt even let us lift a finger, insisting that we truly

enjoy the moment. The place is beautiful, great for photos. Speaking of, the many photos they took, top ours BY FAR. So glad they sent me those to hold near and dear. Definitely recommend!

read more
Corene Anderson
11:11 26 Sep 18
My daughter's birthday party there was amazing. Very friendly staff, positive atmosphere and a lot of fun. Thank you Alla.
Kristina Gubar
12:32 10 Sep 18
Just want to say that Fun art studio is GREAT!!! My daughter just had her 10th birthday party and all our guests from 2 till 14 had a blast!!! Will definitely come back as a walk in.
Izabela Dudek
02:10 31 Aug 18
Omg . My group and I had such a fun time at Art Fun Studio. Alla and her team were amazing. She had us in there thinking we really knew what we were doing. Lol. Its a great space and she is very

helpful and accommodating. I am definitely doing another event here.

read more
Antonette Jordan
02:05 14 Aug 18
By far the best Sip n Paint experience I had. The employees were so welcoming, engaging, full of spirit, and made sure that everyone got all the help they needed. We were allowed to play our own

music so the room was full of good vibes and great energy! It was my friend's birthday and they surprised us by putting up Happy Birthday signs and a wall with her name on it. It's the little things that count. Definitely recommend and will be visiting again.

read more
Kiana Hodges
14:24 09 Aug 18
Artfunstudio was amazing! I celebrated my birthday with my friends and family. It was an amazing experience that I would do over and over again! Definitely recommend. Alla was great!
Ashley Washington
03:29 06 Aug 18
This way a great place for my daughter's party. There a limited spaces where you walk in and they say you sit we will take care of everything. She was amazingly patient with all the kids. They also

get great pictures too often one of the parents is left out of the photo because they are busy. Both us got to be in pictures with our daughter and she had an amazing time I can't wait to party here again.

read more
Shana Bryce
19:28 05 Aug 18
Great local place for a birthday party or just a rainy day activity with your kids. Owners are welcoming and accommodating. My son likes space and rockets, but they had no space themed canvases. Once

they learnt what we like they made a very cute rocket and planets canvases for our next visit.

read more
We have students from Kindergarten through 8th grade and every single one of them enjoyed themselves. There is a huge selection for children of all ages. Our staff and students raved about how kind

Alla was to everyone and how they want to go back next summer.

read more
J&J's Knowledge Express
18:13 01 Aug 18
Celebrated my sisters birthday here this weekend and we all had an ama omg time. Alla was the instructor and her husband helped out. They were so sweet and courteous. She was very encouraging and

made this experience a lasting memory for us. We brought our own drinks and food but they provided all the plate ware and utensils. They also had the music we liked to listen to. She took pictures and captured ever moment for us. It was a great time. Will definitely come back to art fun studio. It also looks like a great place for the kids. I would definitely recommend this place for a party or just to take the family there. Thanks Alla! 😊

read more
Had my daughters birthday party here last week. What an awesome place! Everyone is so fun and personable. The kids had a great time and Alla is a blast!
Christina Riccardi
04:18 28 May 18
Just had my daughters 8th paint party here this weekend and I couldn't be any happier for choosing Art Fun Studio! Allah and her staff were just wonderful, kind, and so incredibly helpful! The kids

had a great time! I highly recommend Art Fun Studio if you're looking for an art studio to throw your child's party or even just to walk-in and paint! THANK YOU SO MUCH!

read more
Elizabeth Espinal
14:21 06 May 18
We recently had our daughter's 3rd birthday party at Art Fun Studio, in Brooklyn, and we had a wonderful time. Alla the owner, was fun, enthusiastic, patient with the children, and helped the party

run smoothly and stress-free! My daughter and her friends loved that they could each paint their own artwork and take it home with them too! Thank you Alla for making my daughter's birthday party a special one! Cynthia

read more
Cynthia Massey-Kimcs
18:20 03 May 18
Art Fun Studio is just wonderful. had a great time having my moms birthday there. Owner of the studio, Alla is wonderful and was accommodating in anything we asked for. Her staff is amazing. i would

highly recommend this place and cannot wait to go back.

read more
yana fedorovsky
03:55 01 May 18
This place is amazing. You can relax and enjoy with your friends and family. I celebrated my birthday with my girlfriends. We had a great time. Alla is wonderful person. She is the great host. Very

recommend this place to everybody.

read more
Diana Gangal
20:29 23 Apr 18
My daughter had an AWESOME 10th birthday party. Thank you Alla and Eugene for helping to create such a special day!
I highly recommend this place for any occasion, we celebrated several kids Birthdays here and also had an adult Brush and Brunch recently. We all loved it, everything went smoothly, the place is

really lovely and the owners are very accommodating. Everyone from our company wants to go there and paint again! And look at the cool art we made!

read more
Had my daughter's 6th birthday here and I can't believe I hadn't seen this place sooner, Alla and Eugene set up a wonderful party for my daughter, the kids couldn't have been happier. I will

definitely be back.

read more
Asha Mohamed
17:23 18 Mar 18
Great atmosphere, friendly for all ages and she accommodates you in any event. I great experience. I would highly recommend this place. She even has another side for kids parties where they can paint

assorted statues.

read more
Amarilys Soto
15:41 08 Mar 18
Went to an adult party (meaning grown ups painting only, no children) for my cousin and had a great time. Alla and Eugene were great with taking lots of pictures for us, very encouraging and

positive. I can definitely see us coming back!

read more
Lorraine Cavanaugh
14:22 05 Mar 18
I can't thank Alla and her husband enough for the thought and care they put in to make sure my daughters 8th birthday party was a success! Everything was so organized and they were so paitient with

the kids. I would 100% recommend art fun studio and look forward to having my next event there. Great job Alla and crew!

read more
Nneka Spence
03:23 04 Mar 18
WOW! What can I say? We had our daughter's party there last week and it was nothing less than AMAZING! I had a range of kids from 3 years old to 9, and Alla and her crew made sure everyone was

involved and engaged despite the big age difference! Not having to worry about anything (pizza, decorations and TAKING PICTURES) made this literally one of the easiest and stress free parties I've ever coordinated. I 100 percent endorse Art Fun Studio for any parent giving their child a party (and totally worth the cost for ALL That you get!) and I look forward to coming back to do sip and paint as an adult there too!

read more
Stefanie J
16:31 01 Mar 18
I took my children here for the first time last weekend .. they had a great time .. such a friendly atmosphere and Alla was super sweet with my children and even sent me pictures to my email that she

took herself . Definitely recommend this place !

read more
Lisa Lopreto
22:31 15 Feb 18
I hosted a private party here and it couldn't have been a better experience! Everyone had a great time. Thank you Art Fun Studio for a memorable time!
Danielle Cuyuch
13:31 06 Feb 18
Party was sweet and lots of fun! Kids had a great time and left with creation they were proud of.
Suzannah Taylor
18:31 26 Jan 18
i recently had my 4 years old's birthday there and could not be happier with the way it turned out. The kids had plenty of options to choose from and they were excellent on explaining what to do.

All of the kids had smiles on their faces the whole time. i will definitely go back again

read more
Bonnie Deitman
17:24 01 Dec 17
I just celebrated my birthday here last night and all I can say is it was a PHENOMENAL experience! A HUGE thank you to Alla and Eugene for hosting myself and my girlfriends!! We thoroughly enjoyed

ourselves!!! Alla and Eugene are extremely kind, patient, and accomodating. They helped to ensure that EVERY detail of my party was PERFECT and they let me personalize the experience for my guests in so many ways! If you are going to do a Sip and Paint, you must do it here. Everything was PERFECT...Thank you Alla and Eugene for everything! 💋💋

read more
Clidege Pierre
17:07 25 Nov 17
We had our daughter's 7th Birthday Party here for 15 kids ranging in ages from 3 to 8. It was perfect. All the parents were nervous about the potential mess but there was nothing to be worried about.

Alla is super helpful and friendly. She takes care of EVERYTHING except the cake.

read more
Theresa Hollers
15:50 13 Nov 17
We just had our party here today and it was a great experience. My son said this was his birthday yet. The instructor was patient with kids a different ages. I would definitely go there again and

have another party there. I plan on doing a paint night with my friends there. Thank you for making my sons birthday special

read more
Jennifer Stacey
00:33 13 Nov 17
I recently had my daughter's 9th birthday party here with her classmates. Mrs Alla was just wonderful and the children enjoyed themselves so much. She provided much excitement in the paintings

and art. Totally recommend for any age for a party. Just memorable.

read more
We celebrated our son's 7th Bday here and every kid had a blast! Alla was very fun, energetic and patient with all the kids! Her instructions were clear and she always interacted with all the kids.

After we left, my son asked if we can come back here next year:)

read more
I came here for my daughter's birthday and she loved it here! She's already asking me when are we coming back! Very friendly and helpful workers! There are lots of choices to choose from to

paint. We will definitely being going back.

read more
Shazzy Sarsour
23:22 22 Sep 17
We had a great time at the Art Fun Studio. Alla was great with my group (all under 10 years old) offering suggestions, encouragement and praise for their artwork. It was a terrific and creative

experience

read more
Mary Phillips
12:02 11 Sep 17
The overall experience was outstanding! Alla and her husband (I think?) was very accommodating and provided amazing service to our large group during the evening. I have no artistic abilities but my

painting turned out good with Alla's help. I would highly recommend everyone to go to Art Fun Studio!

read more
Royce Troy
01:55 08 Aug 17
I celebrated my birthday at Art Fun Studio. My guests and I had an amazing time. Alla was very helpful throughout the planning process. She has great energy as well! Do not hesitate to host your

event here. Alla will make sure you have a great time! Highly recommended.

read more
Great place! Highly recommended! Alla, thank you so much for great job you did! Julia was very happy!
Tatiana shapoval
03:53 30 Jul 17
This is the 2nd time I have spent the evening at Art Fun Studio and again, it did not disappoint. Alla is so talented and so dear. She is attentive and encouraging and you leave there not only having

a great time, but with a beautiful piece of art. I intend to go often, with my children, on more date nights with my husband, and to celebrate birthday parties. What a great addition to Bay Ridge.

read more
Traumattire
03:00 30 May 17
I took my son with his cousins to Art Fun Studio and they had the greatest time painting few projects. The owner went above and beyond for them to have a great time and learn at the same time. They

come out with really beautiful art creations. Thank you Alla. We will definitely be back.

read more
veronica volpert
17:47 22 May 17
We went to Art Fun Studio for a toddler birthday party. It was more fun than I could have imagined. There was a diverse selection of pieces to paint--canvases and ceramic items. Our son is 2 years

old (25 months) and had a blast painting his train 'piggy' bank. It was a pleasure to watch him and be part of the experience for him.The owners were extremely friendly and seemed to be having as much fun as we were!Highly recommend.

read more
Zinaria Williams
18:10 30 Apr 17
Such a lovely experience. The atmosphere is so friendly and welcoming. I would recommend Art Fun Studio to all ages. It is a great way to express creativity and feel comfortable. Alla and her husband

are very kind and go out of their way to accommodate everyone. I will defiantly be visiting again soon. So happy to find such a wonderful artistic place 🙂

read more
Held our daughter's 10th birthday celebration at the studio. All guests, boys and girls, enjoyed the mosaic. Alla took our ideas, gave suggestions, and and prepared an amazing turtle template! The

finished products were unique, reflecting kids' personalities. Alla provided individual attention to all the guests. Professional photos were included to the package, we got them the next day by amazon prime photos, all ready to download and print! Thank you, Alla and the team!

read more
Veronica Boris
12:23 10 Apr 17
If you're looking for a place to celebrate a kids birthday then this is the place to book. We came here to celebrate my niece 10th birthday and she absolutely loved it. Alla was very accommodating

and a pleasure to be around. She made sure everything ran smoothly and was extremely helpful in assisting and guiding us through the painting process. Being that the birthday girl absolutely loves elephants, Alla was also able to provide the children with elephant templates to paint. She provided a sample canvas painting but encouraged the children to freely paint, while she provided all necessary colors and water.The pizza and juice, which were included, were a perfect addition to the party. As well as the amazing photography that was provided so that the adults could focus solely on the children and painting.Overall, I was extremely impressed and highly recommend this studio as your next birthday celebration destination. The studio was spacious and beautifully decorated. And the best part is that you get to go home with your artwork at the end 🙂

read more
Lee Fernandez
16:11 06 Feb 17
The Art Fun Studio is a place where children and adults create, learn, explore and have fun! Plan a Birthday Party, check our Paint and Sip events or just walk on in for a spontaneous Fun!
We are the Brooklyn best event venue for Kids Birthday parties and Adult Sip and Paint parties.
Unlike other places, Art Fun Studio is the only venue where owners and artists provide personal attention to each and every guest, have cozy, welcoming atmosphere and make you feel happy.
Get inspired in our walk-in studio to create unique art with our "Ready to Paint" plaster and ceramic figurines or a pre-traced canvas with popular images.
Hundreds of items to choose from including Disney characters, Shopkins, Star Wars, Batman, Superman, cars, trucks, flowers, birds, seasonal decorations, animals, plates and much more.
Visit us anytime No appointment necessary.
No studio fees. Only pay for the piece that you choose to paint. Prices start at only $15!
For parents who need all-inclusive, hassle-free, fun birthday party for their children Art Fun Studio is the Birthday Party venue that provides the very best experience for children and parents.
Looking for a fun night out with friends, family, or coworkers? Book a Sip and Paint Party at our studio! Nothing says relaxation quite like a glass of wine doubled with a paintbrush.
Birthday and Bachelorette parties
Step by step instructions and all material provided
Beginners and advanced painters welcome.
If you have any questions or want to book over the phone, please contact us
OPENING HOURS
Monday - closed. Please call if it's a school holiday.
Tuesday, Wednesday, Thursday - open for school trip. Please call for appointment.
Friday - 2 pm -6 pm
Saturday - 11 am - 7 pm
Sunday - open. Please call
We open late for parties.
ADDRESS
Art Fun Studio 547 92 Street, Brooklyn, NY, 11209